Description
MegaPet Pro grass pads for small dogs keep up with their rough and tumble. Permeable and easy to clean, it stays fresher for longer without tracking. For indoor and outdoor landscaping, it's artificial grass for pet turf, dog runs, backyards, residential homes, and apartments alike. MegaGrass' fake grass is a toxin and emission-free landscaping that looks like the real thing! Artificial grass makes a great eco-friendly alternative to live grass lawns! It doesn't tax soil and earth as live grass does, and it doesn't require harmful pesticides. Thick and lush, with a combination of emerald green and olive green colored thatch and patch, our artificial turf grass features a blade height of 1" and a 55 oz face weight density. MegaPet Pro can withstand moderate traffic and drains at 23 gallons per hour. Our c-shaped blade, the Hoover, realistically mimics the natural patterns of natural lawns.
Professionally designed pet turf
All sorts of fun minus the mess.
MegaPet Pro vs MegaPet Platinum
Be the best human your pet can ever ask for. Find the right pet turf for your best buddy,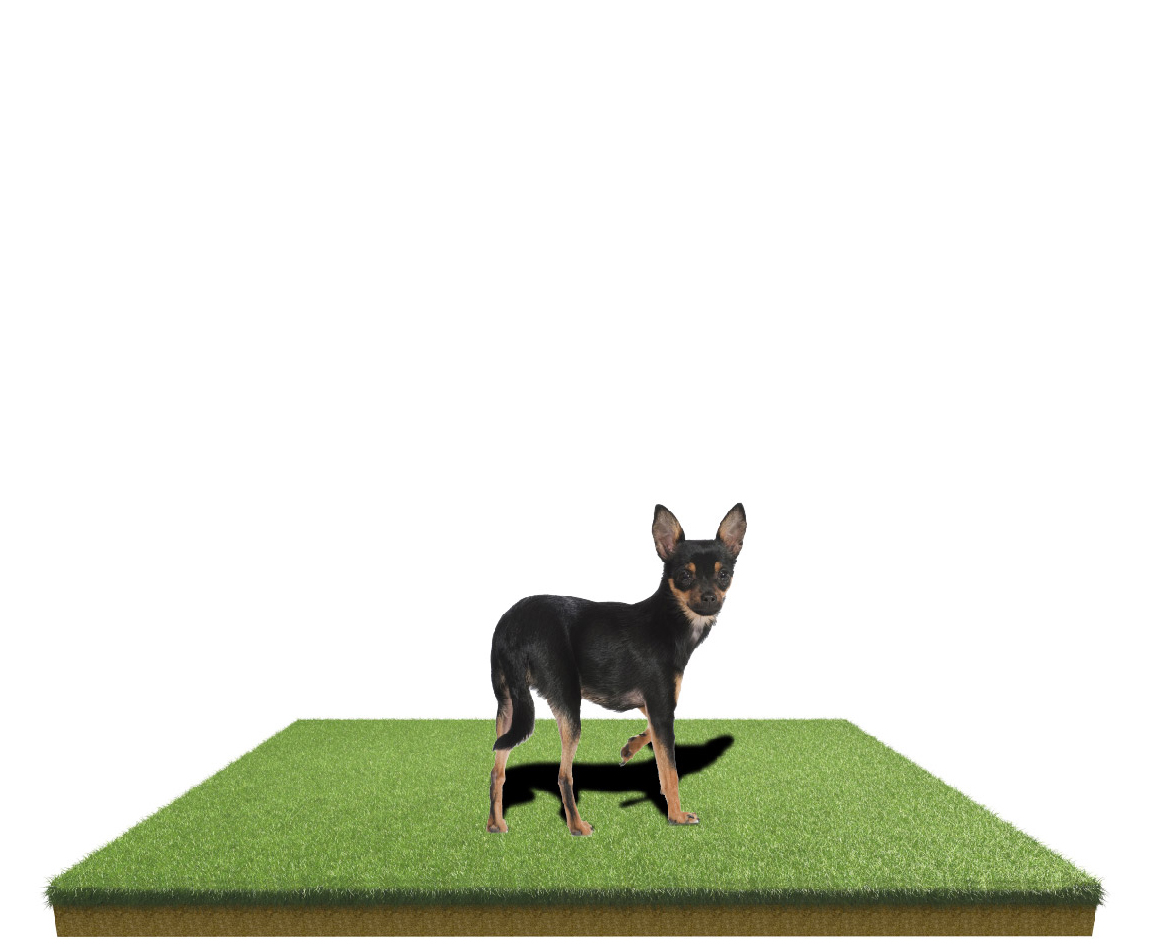 Perfect for small breeds.
Doesn't tax soil.
MegaPet Pro withstand moderate foot traffic drain at 23 gallons per hour for easier cleanup.
Shorter turf is harder for dogs to pull out.
Permeable and easy to clean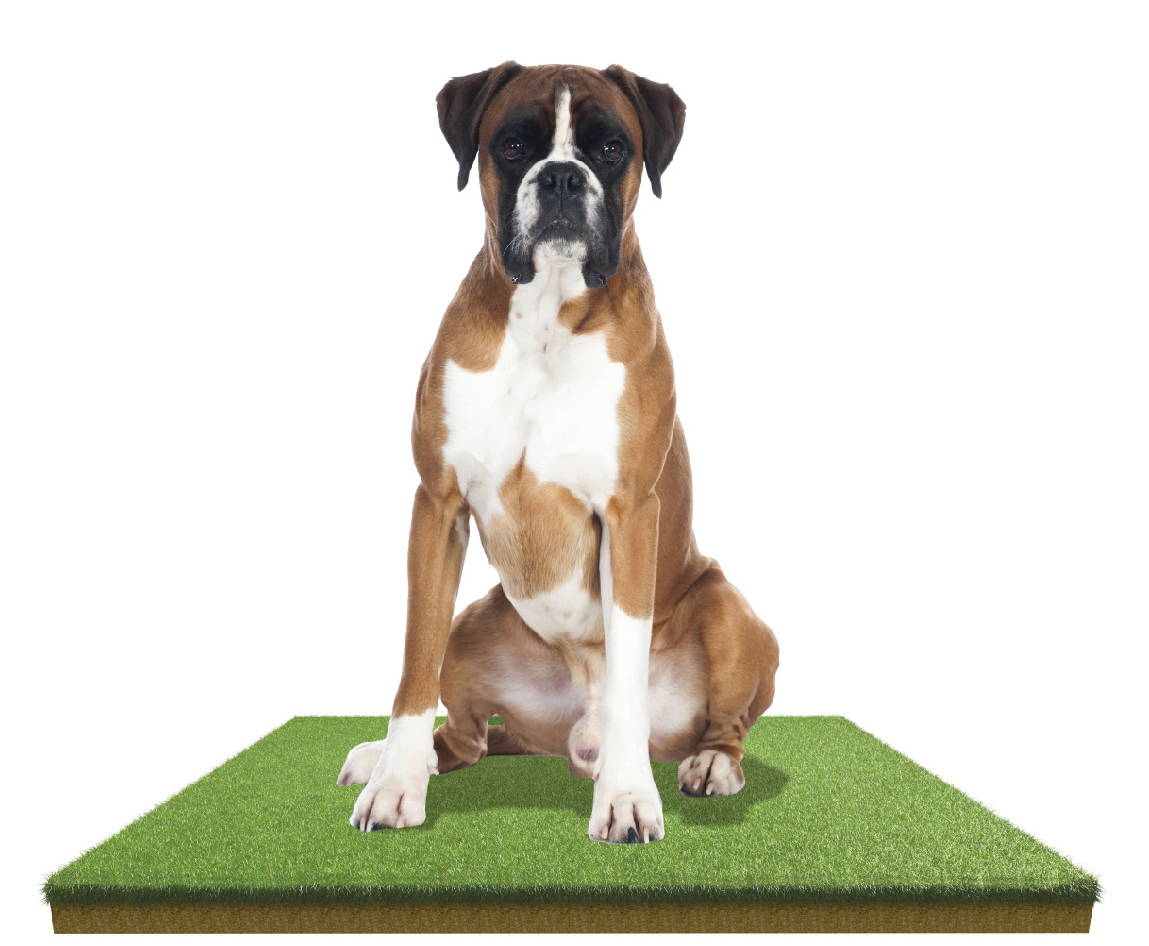 Perfect for multiple dogs and large breeds.
Drains 4x better than regular grass.
MegaPet Platinum utilizes MegGrass' patented Everflow technology to allow water drainage of 90 gallons per square yard per hour. the lower the water usage makes it a more eco-friendly option over natural grass.
Backed with patented EverFlow Technology
The Turf Every Pet Owner Needs
The MegaPet collection is especially designed for easy clean-up and pet safety. Enoy worry-free playtime with your furry pal at any given time!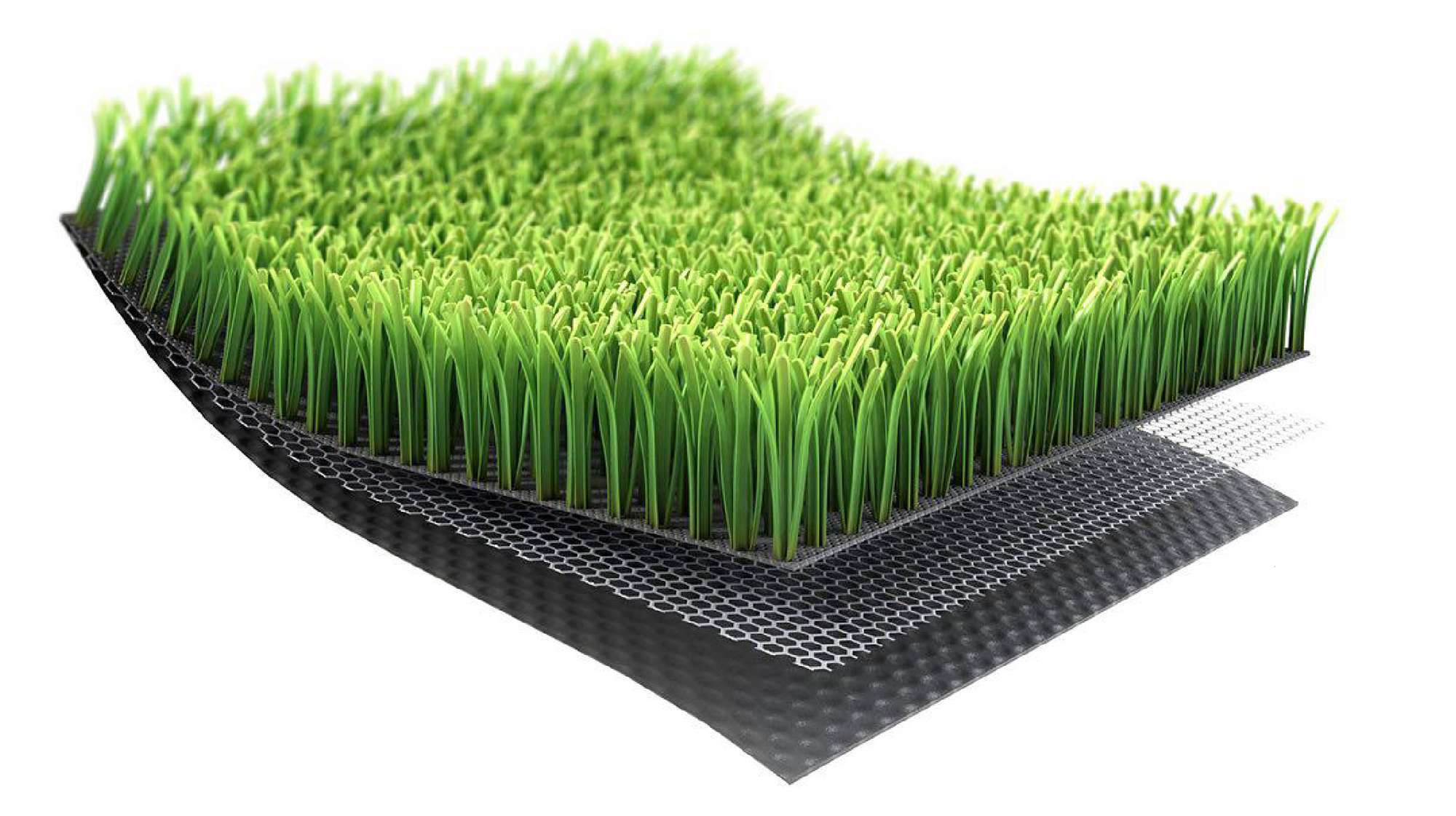 EverCool Technology
Keeps grass 15% cooler than regular turf.

EverFlow Technology
4x more permeable than other grass.

EverFresh
Spritz a little for that freshlycut smell anytime!

UV Protection
Blades won't fade and look new year after year.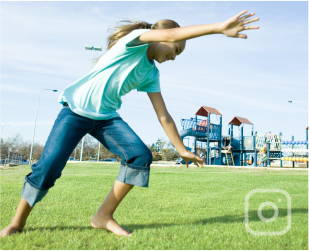 Don't miss exclusive artificial grass discounts -- join us on Instagram to get the latest MegaGrass offers!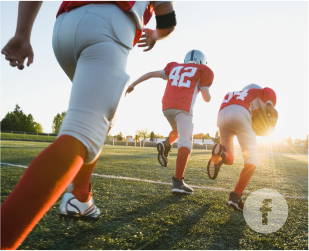 Be the first to recieve awesome deals on synthetic grass. Follow us on Facebook to get your first promo code!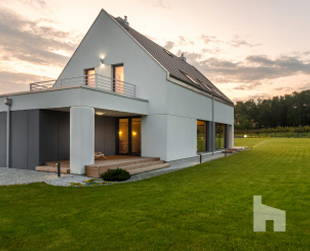 Artificial Grass - your sanity. Want to know what that is?
Follow us on Houzz to find out.